Commercial Real Estate Broker




North Shore
Thinking of investing in commercial real estate in the North Shore?
Investing in multi-residential buildings and commercial properties has the potential to be lucrative, but it can be intimidating for beginners. You want to be confident that your investment is the right choice for your budget and has the potential to generate a profit.
When it comes to commercial real estate investing, choosing an experienced commercial realtor is crucial. RE/MAX du Cartier A.S. – Commercial Division has a team of experienced brokers and property experts. It has been helping clients in the North Shore area of Montreal for over two decades, focusing specifically on multi-residential buildings and other commercial investment properties.
Our first-hand knowledge of the local market allows us to provide invaluable insights and guidance, regardless of if it's a buy or a sell. Always having our client's interest at heart, and always measuring the risk / reward very carefully in order to provide the very best advice.
Let us help you grow your portfolio both profitably and strategically.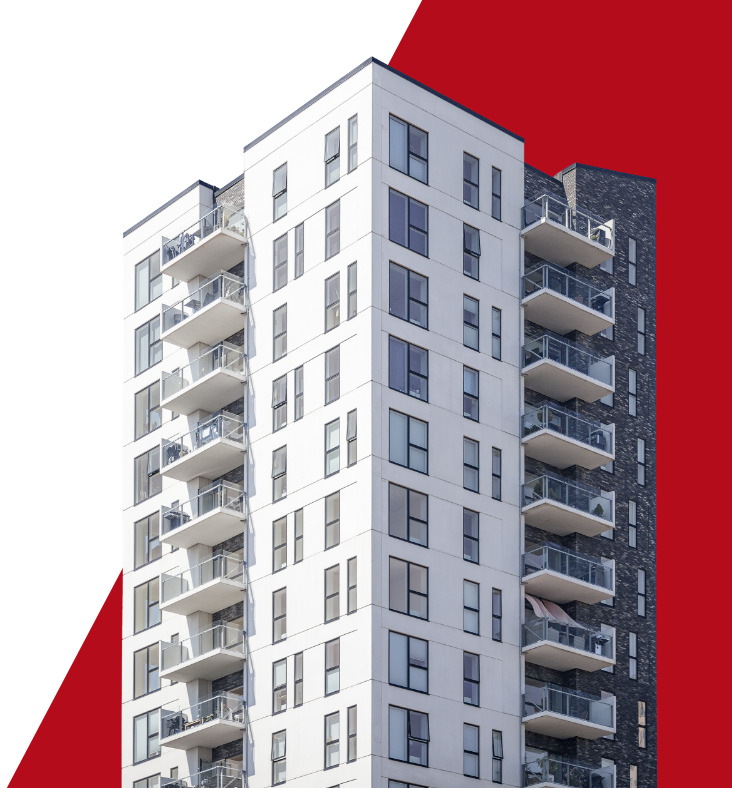 Why Work With RE/MAX du Cartier A.S?
RE/MAX du Cartier A.S. – Commercial Division is a real estate agency with a key focus on multi-residentials and commercial real estate in Montreal, the North Shore and South Shore.
As a leading real estate agency focusing exclusively on investment properties, i.e.: residential buildings and commercial properties of all types, we assist buyers and sellers across the region, including Laval, Blainville, Sainte-Therese, Deux-Montagnes, Mascouche, Lachute, to name just a few.
We take pride in helping buyers secure the best deals for their real estate investment, as well sellers command a high selling price of their asset through our 20-year experience, and smart go-to-market strategies.
Should we be assisting you buying a residential building, here are the key steps we go through to make sure our buy-recommendation is solid like a rock:
Whether you're looking for a multi-residential building or another income, our team will help by performing a due diligence on all aspects of the buying process. We'll help you with a thorough building inspection of the property, insights into the neighbourhood's demographics, and analysis of the potential return on your investment.
CONDUCT A BUILDING INSPECTION
We conduct with our client a thorough building inspection to carefully examine the building's exterior envelope, foundation, roof structure, heating, electricity, ventilation, plumbing, and air conditioning, as well as interior finishings and the fire alarm system.
This allows us to determine whether the property you are interested in is not only safe but also add value to your investment portfolio.
Assisting With Financing Options
Don't let financial concerns keep you from purchasing your income-generating property. At RE/MAX du Cartier A.S.- Commercial Division, we can assist with all the financing aspects. If no mortgage assumption is necessary for the purchase, we offer a comprehensive network of financial institutions and will work to secure the best and most competitive lending proposals.
We'll compare interest rates, terms, and amortization periods to secure the best deal possible on your purchase.
We provide comprehensive support in financial analysis and will work to guide you toward the optimal financing option based on your objectives. Our approach takes your long-term goals into consideration, allowing us to offer tailored advice and unwavering support to ensure you meet your investment goals.
Draft Up A Purchase Offer
Lastly, we will draft the purchase offer order in accordance with your agreed terms and conditions and negotiate the purchase price. We'll ensure that over and above the purchase price, all the T&C's are as good as possible, and well aligned with those of our clients.
Why Invest In Multi-Residential and Commercial Real Estate In the North Shore?
Investing in North Shore commercial real estate is a lucrative opportunity that appeals to those searching for viable long-term investments.
The North Shore is a mix of communities that have seen steady growth in recent years and with that, an increasing demand for commercial properties.
The economy is diverse, with burgeoning sectors in manufacturing, retail, services, and a vibrant tech scene. Laval and Terrebonne serve as the two main hubs that offer many amenities, including quality educational institutions, healthcare facilities, and retail centers, all supporting regular workforce traffic. Accessibility to the North Shore is further bolstered by a well-established public transit system, including Montreal's Metro and an extensive network of bus services.
Taken all together, these factors make the North Shore area of Montreal a dynamic destination within the Canadian commercial real estate market.
Why Choose Commercial Real Estate in Laval?
Laval excels as a prime hub for commercial real estate investments, supported by remarkable statistics. Key highlights include:
North Shore is proving to have growing appeal for a number of residents, with families flocking to these welcoming communities and individuals keen to experience the range of opportunities and activities on offer. A growing population is good news for property investors; you will have a steady stream of would-be investors to ensure a return on your investment.
North Shore is home to a number of municipalities that offer residents a variety of amenities and services. Some of the most notable municipalities include Bois des Filion, Boisbriand, Mirabel, Rosemère, Saint Adele, Sainte-Agathe-des-Monts, Sainte-Anne-des-Plaines, Saint-Eustache, and Saint-Jérôme.
Each town offers unique attractions and activities for visitors and residents alike. Areas such as Bois-des-Filion are home to several restaurants, shops, and galleries that offer unique local cuisine and arts – there really is a burgeoning cultural and recreational scene with something for everyone.
Leading Commercial Real Estate Brokers in North Shore
If you're in search of experienced commercial real estate brokers to buy or sell a residential building or another type of commercial property in the North Shore area, RE/MAX du Cartier A.S.- Commercial Division is the agency you should contact first. Get in touch with us today, and let's get started.
Contact us today for a free evaluation of your building and a free consultation at 514-369-2248