Commercial Real Estate Broker
South Shore
Thinking of investing in real estate on the South Shore?
Investing in commercial property can be a daunting experience, but with the right real estate broker and guidance, you can make a financial decision that meets your selection and profitability criteria.
RE/MAX du Cartier A.S. – Commercial Division is one of the top-rated commercial real estate agencies in South Shore, and choosing our team of professionals will ensure you select the best investment properties in the area. We want our clients to have a strong return on their investments, whether it's in a multi-residential building or another commercial property.
Our dedicated team can help you locate the right property for your needs while supporting you through the sales process.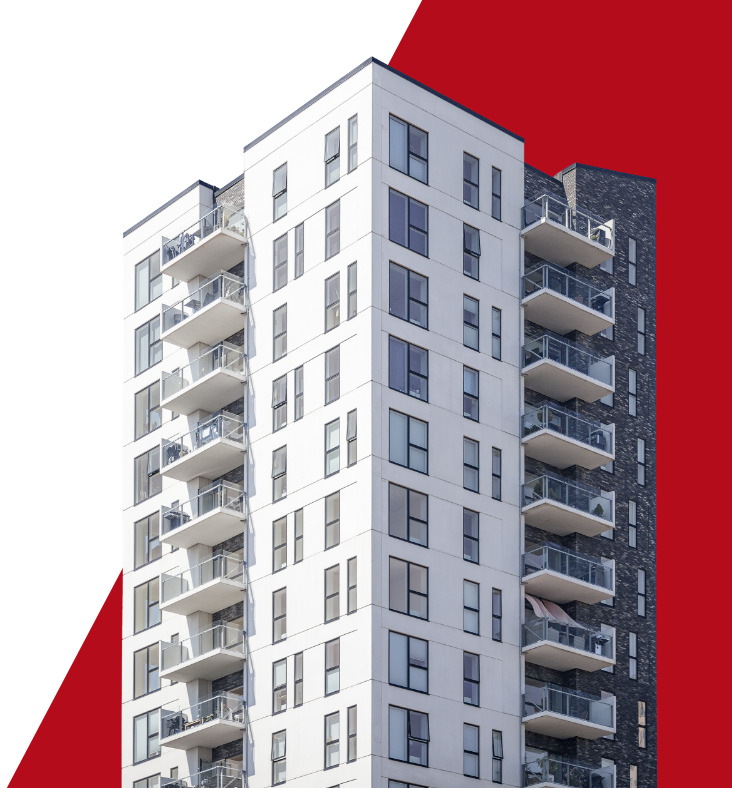 Why You Should Work With RE/MAX du Cartier A.S
RE/MAX du Cartier A.S. – Commercial Division is a real estate agency that specializes in commercial properties in the South Shore area, located on the Southern side of Montreal, Quebec. We have years of reliable experience in supporting potential investors with their buying and selling needs.
As trusted real estate professionals, we have a mission to guide clients through their property investment, ensuring they have a successful, smooth experience without complications. Getting the best return on your investment while maximizing profits is our main goal, and we can help you achieve that.
Below are more ways we can help you during the process:
Risk and Compliance Checks
Whether you're choosing a multifamily housing building, or another type of commercial property, we can do a thorough examination of the property beforehand to ensure it meets the highest standards. We complete these compliance checks to safeguard your investments and maintain legal and compliance standards throughout a real estate transaction.
Regular Building Inspections
Building inspections are essential for evaluating the property's physical condition, structure, and systems. Our qualified building inspectors will inspect the structural integrity, such as the foundation, exterior envelope, roof and all structural systems, to ensure it is both safe and valuable for your investment portfolio. We can also test mechanical systems like electricity and plumbing to identify potential safety hazards.
Support With Financing Options
At RE/MAX du Cartier A.S. – Commercial Division in South Shore, we can assist you in selecting the best financing option among an array of financing instruments, such as conventional and CMHC insured mortgage loans, bridge loans, and equity loans. The financial process can sometimes be confusing if you're a first-time investor, but our job is to provide you with the best financing solution that delivers the highest return.
We provide support with financial analysis to help you choose the best property and the best financing option that goes with it. Our process involves discussing your investment goals and creating a concrete, executable financial plan tailored to your specific needs.
Securing a purchase or sales offer is exciting. To this end, we will draft the purchase and sales agreement in accordance with the conditions that we have negotiated and agreed upon. Our team will meticulously draft each term and condition, and all the fine print to present an iron-clad offer. Our 20-year experience in this field speaks volume!
The South Shore of Montreal is located within the administrative region of Montérégie. It is also the southern shore of the Saint Lawrence River. This general area has over 900,000 residents, making it a popular and thriving destination for commercial property investment.
South Shore has a natural beauty, with stunning landscapes and coastal views that provide residents with opportunities for outdoor activities. It has a growing local economy, affordable real estate options, and historical significance, all of which make this location perfect for growing your investments.
Why Invest In Commercial Real Estate In the South Shore?
South Shore has various advantages in the real estate market, ranging from a growing demand in commercial space to a steady income stream for commercial properties like industrial facilities and office centers. The booming population and tourism sites seem to drive these compelling factors, but the South Shore area has industrial facilities when it comes to market changes.
Some of the best reasons for choosing commercial investment in South Shore include:
Consistent Economic Growth
The South Shore region is experiencing economic growth and development, which increases the demand for commercial properties. A growing economy, whether that's from business investment or consumer spending in tourism, can advance job creation, translating to more office spaces and retail outlets.
Commercial property investors are more likely to thrive in the South Shore area due to the consistently growing demand for multi-residentials and commercial spaces, hence avoiding prolonged vacancy periods.
At RE/MAX du Cartier A.S. – Commercial Division is quite active in the following municipalities:
Beloeil
Brossard
Candiac
Cowansville
Chambly
Chateauguay
Delson
Greenfield Park
Laprairie
Vieux Longueuil
Saint-Hubert
Saint Hyacinthe
Saint Jean-sur-Richelieu
Saint-Lambert
Sorel
Leading Commercial Real Estate Brokers in South Shore
If you're looking for commercial real estate agents in South Shore, RE/MAX du Cartier A.S. – Commercial Division is the agency you should contact first. Our team of dedicated professionals understand the investment market in South Shore and the steps required to successfully acquire or sell a property. Contact us today!
Call for a free evaluation of your building and a free consultation at 514-369-2248